Discussions
Debunking Audio Myths
*Due to unforseen circumstances, this Discussion has been canceled and will not be streamed.
From honest misunderstandings to deliberate misinformation, there are a lot of ways to get confused about music production and audio topics. This causes people to spend money on things that don't work or record and produce in ways that either don't improve the results or actually degrade them.
On this panel we'll talk with experts in digital audio, education and music production and try to bring some clarity to some of the most common mix-ups. We'll also explore reasons why some of these myths are so pervasive.
Location
Participants
Christopher 'Monty' Montgomery is the creator of the open source Vorbis audio format, and the Ogg Free Software container format.
Dustin Ragland writes and performs music as Young Weather, and works at the intersection of music technology, education and performance.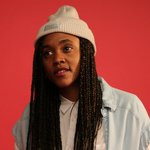 Ebonie Smith is an award-winning music producer, audio engineer and singer-songwriter from New York City.
Moderator
Dennis DeSantis is a composer, sound designer, percussionist, author, and the Head of Documentation at Ableton in Berlin.